24-Bit Dailies in a 16-Bit World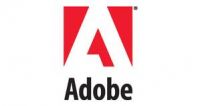 Free screenwriting software is available from Adobe. Now I don't know if this is old news or a new discovery, but it was news for me.
According to Adobe,
"Adobe Story software helps you plan and schedule fast-paced video projects with powerful preproduction tools. Outline your ideas, write scripts quickly with automatic formatting, and organize preproduction by generating schedules and production reports from script metadata. Collaborate by sharing projects. Integrate with Adobe Premiere® Pro CS5.5 and CS6 software to streamline your post-production workflow." (copied from their site)
"Adobe Story is available in two versions, each of which offers advantages over other scriptwriting software:
• Adobe Story Free is professional screenwriting software available free on Adobe.com, providing standard writing tools that automatically format your script as you type. Write for various types of projects using customizable script templates and multicolumn scripts. Import scripts written in Final Draft, Movie Magic Screenwriter, and Microsoft Word. Access your projects anywhere you have an Internet connection.

• Adobe Story Plus is a complete, collaborative scheduling and preproduction solution. Stay on time and on budget with additional features not available in Adobe Story Free. Generate up-to-date schedules and production reports from script metadata, including tags created automatically or manually. Work on your projects online as well as offline by using the Adobe Story Plus desktop application. Stay in sync with your team using collaboration features such as Share Projects."
Adobe Story Free is available as a free dowload. Although Adobe asks for an Adobe ID, if you click on the link it will allow you to create a new account (free).
Adobe quality. Free. What could be nicer! Find out more at http://www.adobe.com/products/story-free.html