News
Welcome CSUN and Chapman students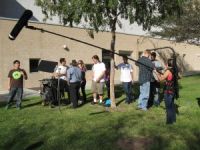 Welcome to Professor Ginsburg's CSUN and Chapman students enrolled in CTVA358/FP534 Production Sound and CTVA230 Fundamentals of Audio. You will find course information and the syllabus located in the College Classes tab at the top of the homepage.
When you open the tab, you will see an area for your class. Important information such as the syllabus, project descriptions (assignments), tentative weekly schedule, and reading list are located. A downloadable PDF copy of the syllabus, projects, and schedule is located at the top of the syllabus page.
YES, we are aware that the website is having major issues. Be assured that our Webmaster is working on it, but it may take a few more days to root out and repair the underlying problem. Please be patient.
In the meantime, other login fields work. While logged out, if you try to view any protected articles it'll display a login form – that one works.
Alternatively, you can also login / logout directly here: http://filmtvsound.com/index.php/login
Don't be shocked if the screen welcomes a different log-in name than your own! It seems to be doing that, as well.
Students: You will not be expected to leave replies to the Forum postings, due to the temporary site problems.
Pro Tools version 12.4 - Warning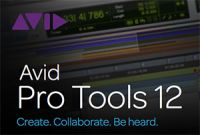 AVID recently released version 12.4 of Pro Tools, and like many of you -- I went ahead and attempted to upgrade. I encountered some serious problems, at least in the Windows version. Be forewarned!