Last Updated on Wednesday, January 30, 2013
Fred Ginsburg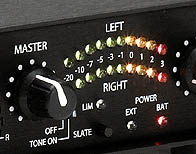 Production Sound is the complex craft of recording live dialogue on the set during principal photography. A blend of the creative and technical, the art of problem solving and compromise in an environment not conducive to recording audio.
This content is for current subscription members. Please login below or subscribe.