CTVA 358 and FTV534 Presentations: Location Sound Recording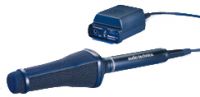 Sound mixers throw around a lot of jargon when it comes to microphones. Expressions like: podium & desktop, lavaliers, pressure zone or barrier, performance mics, vocal mics, studio/music, studio/narration, boom mics, ENG mics, and surveillance.

There are three basic classes of microphones that we regularly encounter in film production: Dynamic, Electret Condenser, and True Condenser. Learn what these terms mean, along with practical tips for selecting the right microphone for the right application.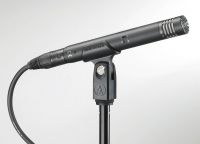 Microphones are defined, or categorized, by two factors: their pickup pattern; and how far that reach extends. this presentation explains the basic pickup patterns: omnidirectional, cardioid, hyper-cardioid, and ultra-directional.