Category: Lavalier
Last Updated on Saturday, March 21, 2015
Fred Ginsburg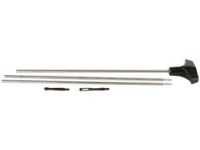 Very often it is necessary to run a lavalier cable down the front of a shirt, blouse, or dress. Or, perhaps, down the trousers leg of tight fitting slacks.
This content is for current subscription members. Please login below or subscribe.