Category: Networking
Last Updated on Tuesday, May 16, 2017
Fred Ginsburg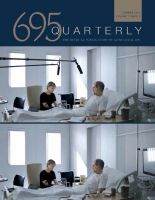 IATSE Local 695 has graciously offered to share their quarterly publication with our students and members of the sound community. Local 695 is the labor union representing production and post-production sound recording for the Hollywood industry,
This content is for current subscription members. Please login below or subscribe.