Category: Post Production
Last Updated on Friday, September 13, 2013
Fred Ginsburg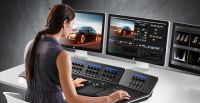 Da Vinci Resolve is an extremely powerful color correction tool, found in many of the industry's top post production facilities. But not many people are aware that you can download the lite version for FREE.
This content is for current subscription members. Please login below or subscribe.