Category: Post Production
Last Updated on Wednesday, September 17, 2014
AVID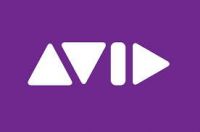 AVID has released their white paper entitled AVID (Media Composer) Workflows for Digital Cinema Cameras. FilmTVsound.com considers this to be a "must read" document for every picture & sound editor. So as a courtesy to the post production community, we are reprinting AVID's emailed announcement and including the link to their (free) download of their document. Many thanks to the engineers at AVID for putting this white paper together and sharing it with everyone!
This content is for current subscription members. Please login below or subscribe.