Category: Post Production
Last Updated on Sunday, January 17, 2016
Fred Ginsburg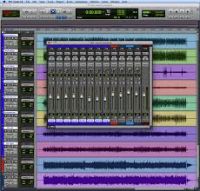 Recently, one of my students was working in Pro Tools 8, and when she attempted to save her session Pro Tools flashed this ominous message: "could not save as because volume not found(-35)". So here is how we solved the issue.
This content is for current subscription members. Please login below or subscribe.