Category: Recorders
Last Updated on Friday, October 14, 2016
Fred Ginsburg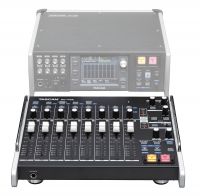 TASCAM recently released (October 2016) new firmware for their HS-P82 multi-track timecode location recorder. Firmware build v2.00 is the first update for the HS-P82 since a couple of years, and marks TASCAM's re-dedication to supporting and improving this product.
This content is for current subscription members. Please login below or subscribe.