Category: Post Production
Last Updated on Wednesday, November 25, 2015
Fred Ginsburg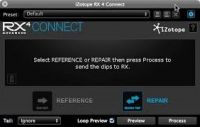 Here is the solution to hearing audio playback out of Izotope RX4 when it is being used concurrently with Pro Tools. Many first time users of RX4 have encountered frustration when they discovered that when both programs are active at the same time, audio playback will fail from whichever program was opened second.
This content is for current subscription members. Please login below or subscribe.